Telegram Channel is one of the key features of Telegram. This allows you to broadcast your messages to large audiences. If you're planning to Create Telegram Channel this Guide will Create your Channel on Telegram.
Recently we've shared 1000+ Telegram Channels List of 2023. The fastest messaging app available for Android, iOS, Windows Phone, Windows NT, macOS, and Linux. Here in this article, I'm going to Complete the Guide to Create Telegram Channel.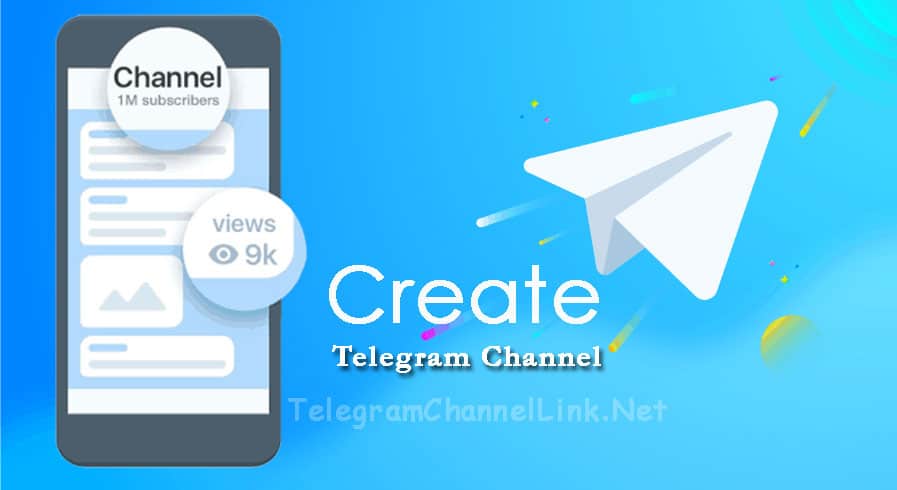 What is Telegram Channel?
Telegram Channel is one of the unique features of Telegram. It helps you to build community, Promote Business, reach customers, and more.
You can have an unlimited number of subscribers, they can be public with a permanent URL and each post in a channel has its own view counter.
Things to know before Creating Channel on Telegram-
Channel login must contain 5-32 characters.
Telegram Channel's name & bio must be no more than 255 characters long.
It can have Up to 10 public channels per account.
Unlimited Number of Subscribers can join in a Channel.
You can invite up to 200 users from your contacts to join your channel.
Add up to 50 administrators.
Activate up to 20 bots.
You can edit your content within 2 days of publication.
To delete a channel that has over 1,000 subscribers, you need to contact the user support.
How to Create Channel on Telegram?
Telegram is a cloud-based instant messaging and voice-over IP service. Telegram client apps are available for Android, iOS, Windows Phone, Windows NT, macOS, and Linux.
In which platform do you use Telegram App? There is three-way to Create Telegram Channel which I'm going to share in this article.
Open Telegram in your Phone or PC and follow the below steps as per your device
Android
Go to Menu and Click on New Channel
iOS
On the Chats tab Click on the "New Message" icon in the top-right corner and choose the "New Channel" option.
Telegram Web
Click on the "Burger" menu in the top-left corner and choose the "New Channel" option.
Now Add Member from your Contact List (You can Add up to 200 members)
Enter Channel Name, Description and tap on the Tick button.
That's it, Done. Your Telegram Channel has successfully Created.
Final Words
That's it, guys. I hope this guide helps you to create your channel on Telegram. If you have any doubts or queries, feel free to ask us in the comment section below.
If you are running any Business, YouTube Channel, website, etc. then you should create a Telegram Channel to connect with your customer, Subscriber or fans.
Thank You Guys for reading this article. Share with Others if you like our work. Keep visiting us for more latest updates related to Telegram Channel, group, Bots, Stickers & more.