Create WhatsApp Group Link, Share WhatsApp Group Invite Link, How to Create WhatsApp Group, Generate WhatsApp Group Join Link: Hello Everyone! Welcome to WhatzGroupLink. On this website, We share WhatsApp Group Links in different categories. But this article is something different. Here We'll share Step-by-Step Guide to Create & Share your own WhatsApp Group Invite Link with others.
WhatsApp Groups is now one of the most popular ways of communication, Building Communication & Entertainment. Billions of WhatsApp Groups already available on the internet on almost every possible field. If you want to Create your Own WhatsApp Group and generate the Invite Link for your Group then you are landed at your destination.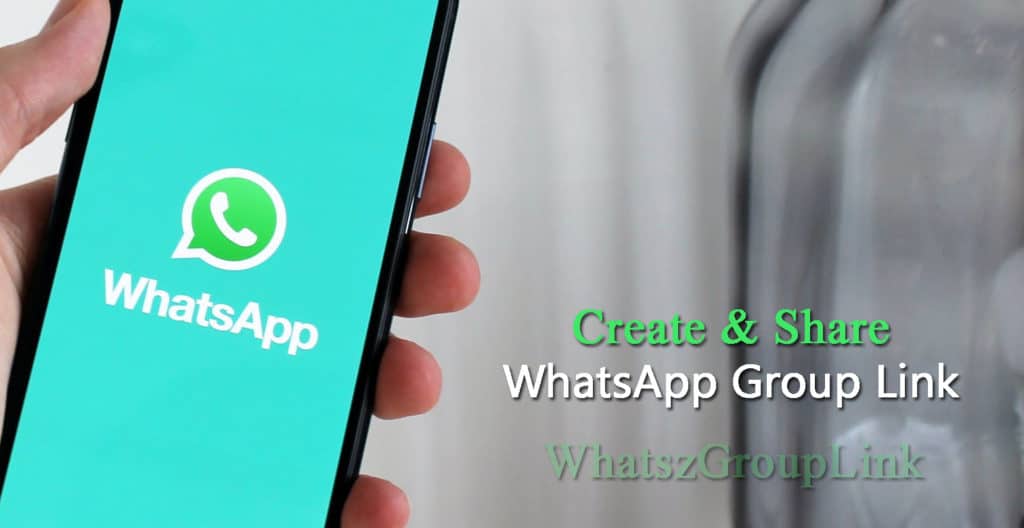 WhatsApp Group
WhatsApp Group is a place where peoples can chat in Group. You can also invite people to join your Group and chat with other group members. A WhatsApp group is a great place to arrange events, plan a night out, have a discussion with colleagues or Others. WhatsApp groups do have a user limit of 256.
How to Create a WhatsApp Group?
Creating groups on WhatsApp is very easy and Anyone one create their own Groups on WhatsApp. To create a group on WhatsApp, you only need an active WhatsApp account and then follow the steps below.
Step #1: Open the WhatsApp and click on the 3 dot icon that was located in the right top corner.
Step #2: Now Click on New Group and Select Members and click on the Next button at the right bottom.
Step #3: Now enter name for your group and select DP then click on check button.
That's it, Done! Now you have successfully created your own WhatsApp Group, Enjoy!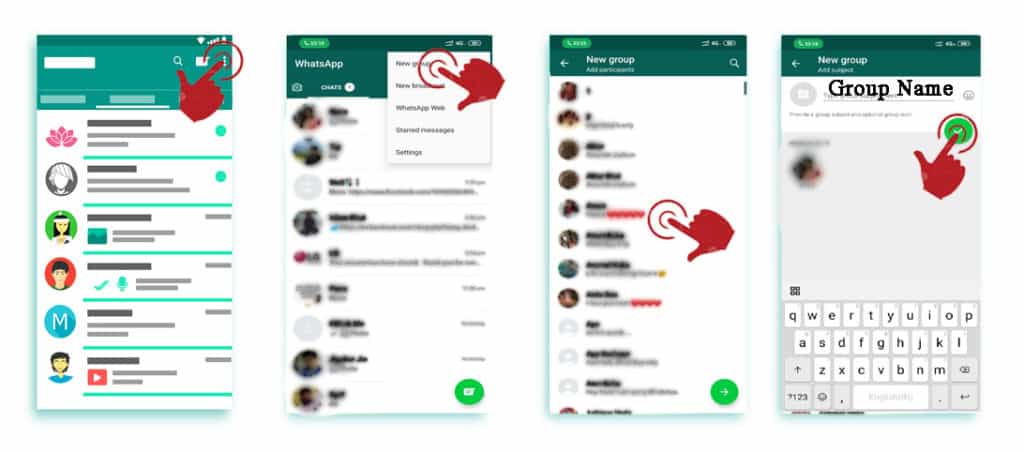 How to Create & Share WhatsApp Group Link?
A WhatsApp Group Link is an invitational link to the specific WhatsApp Group. which used to join any WhatsApp Group from anywhere with admin permission. Only the Group Admin allowed to Create or Generate the Group Invitation Link of WhatsApp Group. So, If you are an Admin of a Group and want to create a WhatsApp Group Invitation Link then follow the simple steps below.
1) First of all, Open WhatsApp and Go to Group
2) Now Tap on Group Name or 3 dot Menu and Click on Group Info
3) Now Scroll Down and Click on Invite via link
That's it, Done. Your WhatsApp Group Invite link has generated successfully. Now you can copy the link from here or directly share it with others whom you want to add to your group.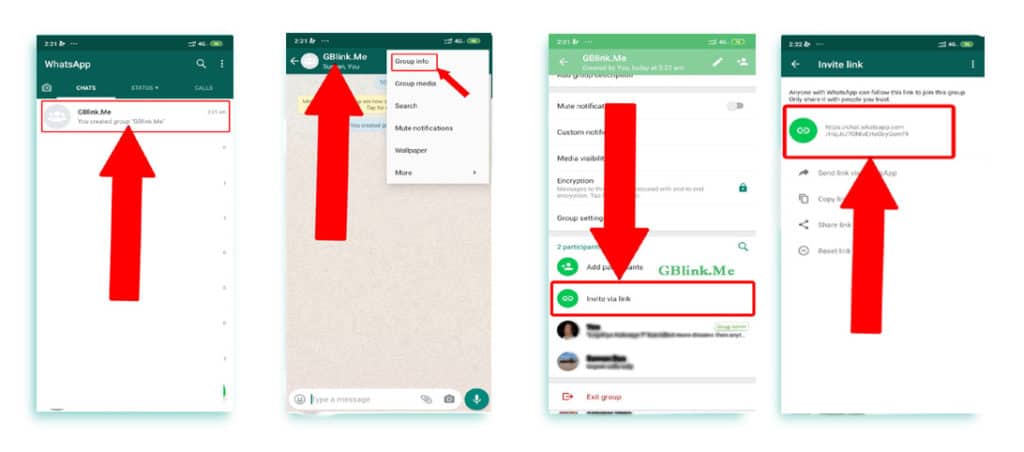 Final Words
That's the Simple Guide to Creating WhatsApp Group and Generate the invitational Link. I hope you found this article helpful. If you have any doubt, feel free to let us know in the comment section below. You can also share your Group Invite Link with Us to get interested users. Visit here to Submit your WhatsApp Group.
Keep Visit WhatzGroupLink for The Latest WhatsApp Group Links Collection in almost every possible field. Thanks for visiting us.